After many hours of trying to figure out how to connect a colleague's
Samsung Nexus S phone (GT-i9023)
to its own-made sync software called
Kies
,
I finally gave up
. I have followed so many methods that some claim worked for them but just didn't for me and I was close at considering rooting this device that I don't even own. Samsung support sites were no use at all. It turns out that this phone has been racking up frustrations among those who bought it when they find the need to sync the phone to their PC for contacts, calendars, backup, firmware update etc. Don't get me wrong though, Samsung Nexus S is awesome in its own right, needless to say, being an Android phone with 2.3.3 Gingerbread on stock. It's just really the connectivity problem on Kies.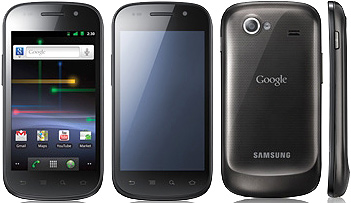 So I gave it another shot by installing Android SDK but still, to no avail. Then an old-school "ting!" finally hit me and why it took me that long I didn't know. I said to myself, "why not look for an alternative to Kies?" and once again, I found myself on google-mode.
And lo and behold... I found
MyPhoneExplorer
!
This software supports Sony Ericsson (SE) and Android devices and just right when I needed because I had to transfer contacts from an SE P1i phone to the Nexus S, which I already did.
MyPhoneExplorer is also capable of wifi and bluetooth connection that added flexibility and convenience for me. There are also cool extras like the ability to show the phone screen display over my PC/laptop and control the icons via mouse from there instead of tap/swipe. Text input was also made possible from my PC/laptop keyboard direct to the tablet... wireless!
There are certainly some areas for improvement like some quirks I encountered during sync process. I get disconnected occasionally on WiFi mode. The developer may also perhaps look into synching speed between outlook and phone.
Other than those, the tool is awesome. I just made it my main sync software now in lieu of Samsung Kies. So that's another reputation point stripped-off of Samsung's over the past year I've engaged their brand. They should seriously look into those issues on technical details (i.e.
VPN functionality problem on GT-P1010 and firmware upgrade option to Gingerbread 2.3 to fix it
) from their products and follow the much sought reputation of Apple in terms of quality and customer satisfaction.
Kies problem on Samsung Nexus S apparently is isolated on Kies itself because I'm able to make the phone work using MyPhoneExplorer. It shouldn't take that long to fix and it's been a year now since the phone's release, wth!?
Gladly, there are brilliant minds out there such as those from
FJ Software Dev Team.
'Hats-off to them. ^_^